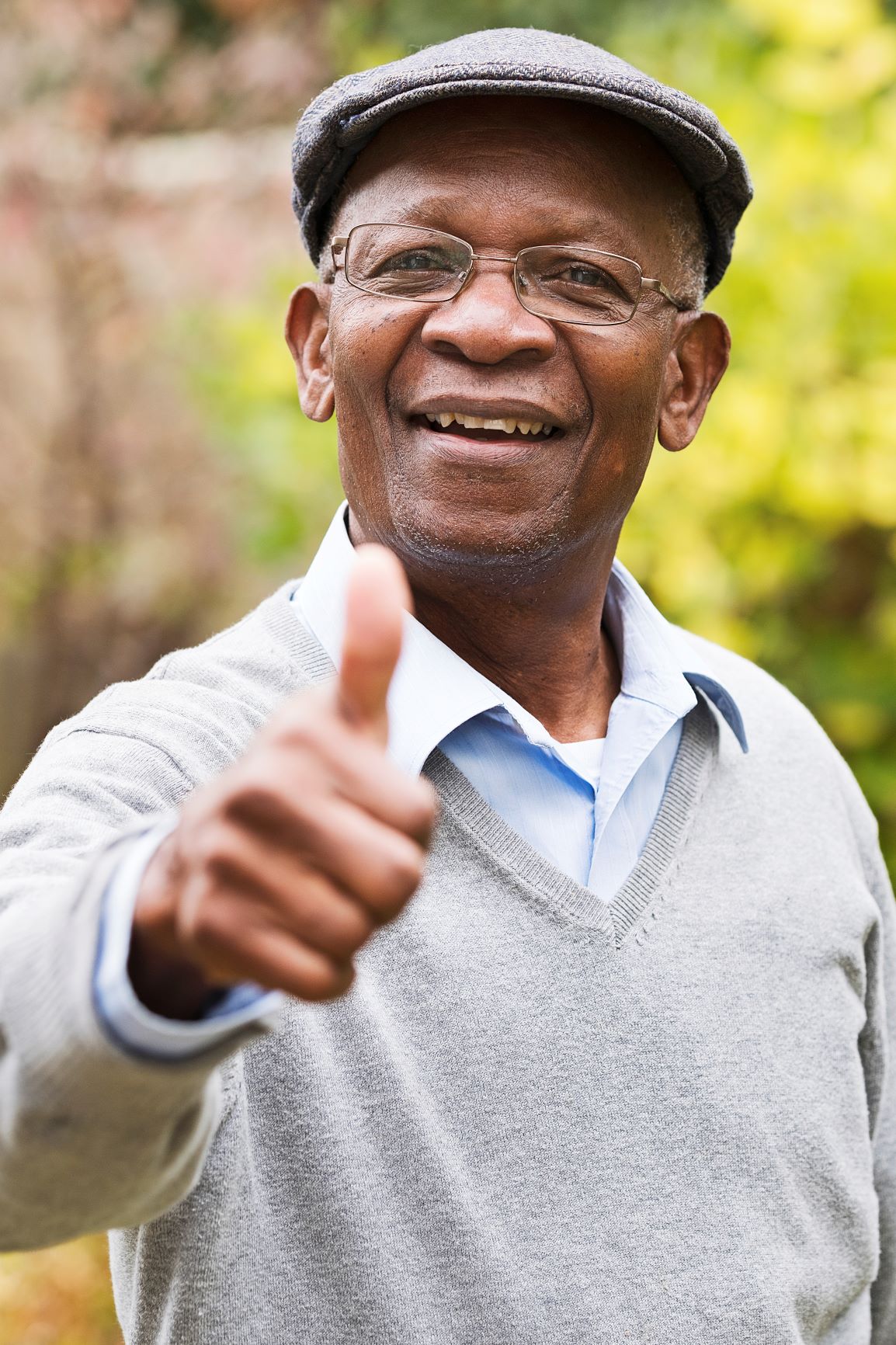 I've always had the belief that the world is mine, an inner strength inherited from my mother that convinces me that, if I put my mind to it, I can achieve anything.
I was born in 1939 in an area named Parsons Ground on the Caribbean island of St Kitts. My mother, who met my father while tending crops at a farm they both worked at, had four children including myself. Despite leading a happy and contented life, Mother was determined that her children would have the best opportunities in life. With that in mind, my siblings and I moved to the capital Basseterre where, while Mother went in search of a permanent dwelling, we lived with an aunt.
While working part-time at a printer's, I learned of an apprenticeship vacancy at a dental practice. With fire in my belly, due to a colleague ridiculing the idea that I'd be capable in such a profession, the outcome of my interview was successful. However, the job went against the wishes of my mother, who strongly believed I should continue with my education. It caused a rift, which ultimately led to me leaving home.
The apprenticeship progressed well – within three months I'd performed my first tooth extraction – and I was on course to gain a bursary to study dentistry in Canada. However, a romantic liaison outside work (which I was unwillingly lured into) put paid to both bursary and job. With neither job nor lodgings it's safe to say I'd burned my bridges – but I wasn't going to let it be my downfall. With money I'd saved I travelled to St Thomas in search of work. Again I was forced to brush away critical comments – only this time it was from my family, who doubted my ability to work and save enough money to pave the way for a new life in England.
'it became apparent on my first shift that I wasn't cut out for working nights... after the station manager woke me for the second time'
Upon my arrival in England on 16 October 1960, I headed straight for St Albans, where an acquaintance who had once lived in St Kitts kindly offered me accommodation. Life was a struggle – even though my existence was frugal my savings soon ran dry. Therefore, I went and trained to become a guard for British Rail. However, it became apparent on my first shift that I wasn't cut out for working nights. I made my excuses and quit after the station manager woke me for the second time.
Several relatively uneventful years of employment passed, before I left for Aldershot and joined the Royal Army Dental Corps. I gave it a good shot, but it transpired that army life wasn't for me. My decision to leave wasn't one I took lightly – I was contractually obligated to see through my military commitment. Discharge by Purchase (effectively buying oneself out of the army) was my only option – which thankfully my family assisted with.
I returned to St Albans, only this time – thanks to the army – bristling with confidence. With carpentry skills acquired in my youth, I found employment in the building industry. In later years, when my knowledge was sufficient, I moved away from labouring and pursued an R&D career within the building sector – ultimately becoming a qualified building surveyor.
In 1976, with my personal life in turmoil again, I packed my bags and headed to Harlow where, while staying with a friend, I contemplated my future. With building work still in abundance, the town seemed a logical place to rebuild my life. With that I sorted myself out with some digs and went job-hunting. Due to the development of areas west of Sumners, this didn't take long. The foreman, however, who quickly learned that I had potential beyond carpentry alone, urged me to make my skills known to the HDC (Harlow Development Corporation). Several days later I returned to visit the foreman – only this time (to our mutual amusement) as a Clerk of Works to inspect his workmanship.
I oversaw various building sites throughout Harlow, before I was commissioned to develop the area of Church End, which, as a side note, has an interesting correlation to my birthplace – but I'll come on to that later. With my reputation at stake I was fastidious about quality, even if, due to shoddy work by others, it meant partly constructed buildings being razed to the ground and rebuilt – something that happened on more than one occasion!
'racism comes with the territory... but if you rise above the hatred it can't reach you'
However, life in Harlow wasn't all a bed of roses – nor, I hasten to add, has it been in other places I've lived. Sadly, racism is something that comes with the territory. In the six decades since I first arrived in England I've experienced discrimination in many forms. In spite of comments such as, 'I'll double the money so you and a mate can send yourself back home,' I counter it with politeness. That's due to the way I was raised – showing kindness and respect regardless. It's often treated with bewilderment – but it's beneath my dignity to acknowledge or respond with rudeness. Stooping to their level would be denying who I am. Instead I've learned that if you rise above the hatred it can't reach you.
In 1977, myself and others established the Afro-Caribbean Community Association. Our intention wasn't to cause division, more that we felt we had a right to be represented. By making valid contributions in the community it lifted black members within Harlow above and beyond their assumed worth in society. We provided a multitude of activities and services, but among the highlights was a Saturday school for children (of any ethnicity) who, without extra tuition, might otherwise struggle and lag behind, and a free meal service for the elderly and vulnerable.
When the HDC ceased in 1982 I continued to work on several other 'New Town' developments, before retiring at the age of seventy.
As for that side note, well, during a visit to Harlow Museum I learned about Hester, a black slave from St Kitts who was brought to Harlow in 1741 by her owner Bridget Woodley. Although Hester and I share a surname and birthplace, we are not related. However, it is most likely that one of my ancestors, like Hester, adopted 'Woodley' from the same slave-owning family. Even more bizarre is the fact that the area of Church End, which I developed and now live in, was once land within a grand estate owned by the Parson family, who Bridgett Woodley's daughter married into prior to her moving to Harlow. While not condoning slavery of course, it's interesting to note that when Hester died in 1767 she was buried at St Mary's, Little Parndon, and given a marked grave – an unusual gesture, and surely indicative of her faithfulness and the regard the family had for her.
I feel proud to be living in Harlow – the town that metaphorically shaped me – and content in the knowledge that I've achieved all, if not more, of what I set out to do in life.