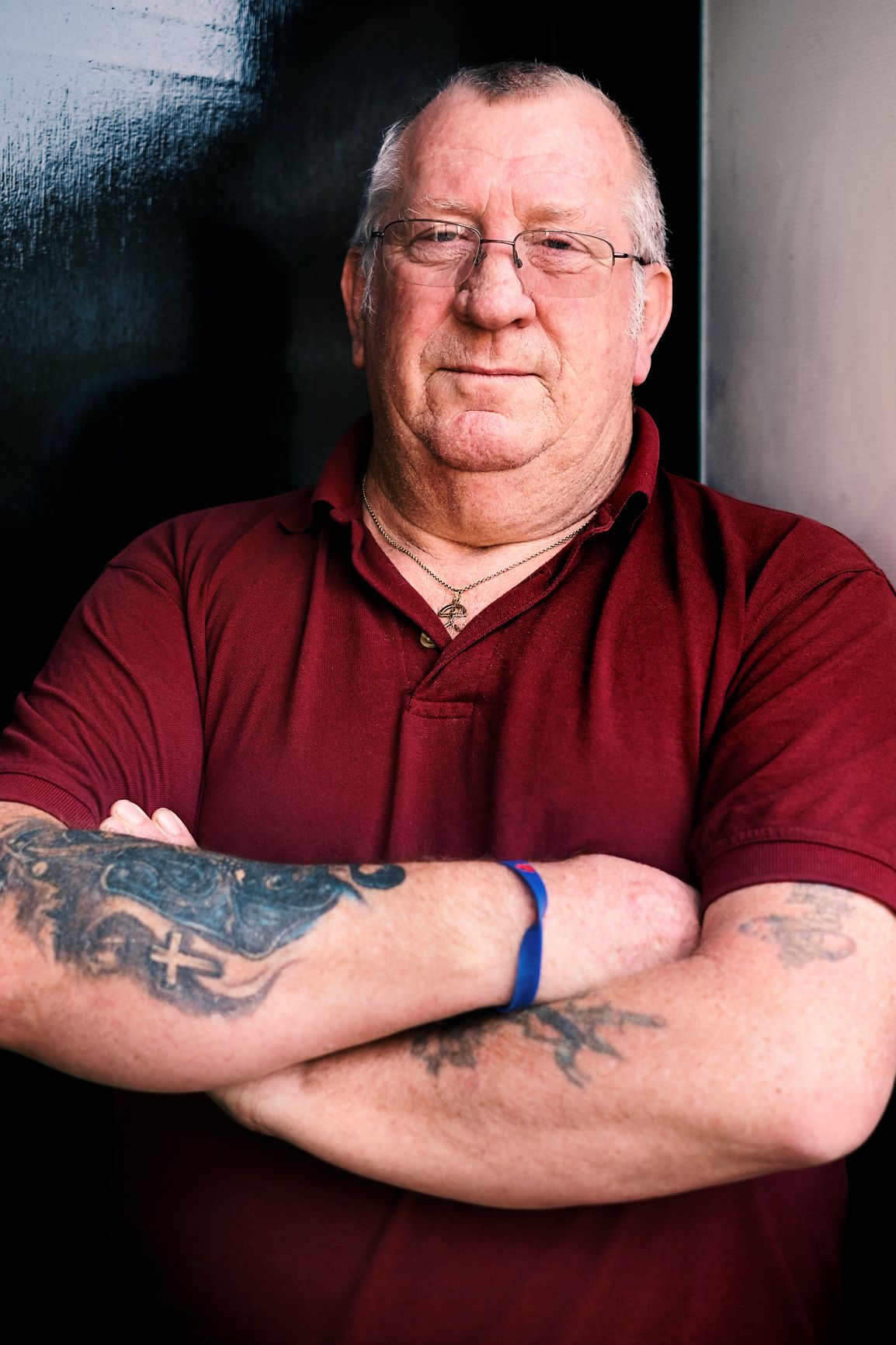 I was born in Chipping Ongar. Having a strict ex-Navy father, who insisted that while I lived under his roof I obeyed his rules, meant my upbringing was tough. If I wasn't home before 11pm the door was bolted. Faced with a chilly night outside, I would walk to the bus stop where I'd while away the hours with mates who were in the same boat. It was tough love, possibly his way of reacting to the changing attitude of youngsters during the 1960s. No sooner was the era of Teddy Boys done with when Mods and Rockers arrived on the scene. It brought panic to parents, who were already struggling to cope with the new-found freedom and trouble the youth thrived on.
'Having a strict ex-Navy father ... meant my upbringing was tough.'
I met Jan, who became my wife in 1970. We chose to live with my parents until we got ourselves together. However, Jan and my mother didn't see eye to eye, so we moved to Harlow to be with her parents. Not long after, our son was born. Seeing as Jan was second-generation Harlow, we bypassed the two-year waiting list and got housed in two weeks! When our son was four, we had to be rehoused from our Nicholls Field home due to a house fire. Luckily we were playing football in the park, as when we got back it was too late – nothing was left. We were offered several locations but opted for Katherines, which at the time was one of the final construction areas in Harlow New Town. It was a good decision, which had nothing to do with the Herald pub being close by!

During this time I was holding down two jobs. Job number one: milkman at Unigate Dairies in Bush Fair. Dark mornings and early starts meant milkmen were a soft target for criminal minds. I got held up once, but I sorted the situation – growing up in the countryside meant you knew how to fend for yourself. Job number two came naturally to me: part-time doorman at the Birdcage nightclub, which later became Tiffany's. Juggling these jobs involved starting my milk round at 5am. When finished I'd drop the milk-boy off at school and then get my float ready for the next day. I'd sleep until late afternoon, have dinner and just as the wife was coming in from work I'd be off to the nightclub. This kept me busy until the early hours of the morning, before once again heading back to the dairy and starting all over again.

By 1979 I'd knocked both jobs on the head. It coincided with me being offered the job of deputy manager at the Lucania Snooker Club in the town centre. This string of clubs was owned by Barry Hearn (the sports promoter) – who I went to school with. This was a new direction in my life and after a year of learning the trade I was manager. During the eight years I worked at the Lucania, I discovered that my son had a gift for snooker. I brought him up to a good club standard before he later turned professional – becoming 85th in the world. When the club was sold, and renamed Rileys Sports Bar, I knew it was time for a change. I returned to my first love, lorry driving – something I'd done even before moving to Harlow.

Again, this wasn't a nine-to-five job, but continental driving with trips lasting as long as six weeks. I don't regret those years as it provided a good standard of living for my family. However, it came at a price ... Occasional phone calls and Telex messages didn't make up for the fact I wasn't there for my wife and kids. I have grandchildren now and I'm making amends by being a cracking grandad.
'you can't stop progress, but Harlow has changed'
I know you can't stop progress, but Harlow has changed – not necessarily for the better. My main beef is that the town has got too big – new estates with homes costing four and half hundred thousand for a house with a chicken-box back garden! Now I just sound like I'm getting on my soapbox. But I like space; we're too cramped.

Don't get me wrong; I've sympathy for those coming to this country seeking a better life. I speak from experience when I say I know what many are escaping. It was a while ago now, back in the 90s, that I was part of a twenty-truck convoy on a mercy mission to Albania. It was dangerous – for our own safety we stayed in compounds – and on one occasion I was arrested. However, we did it for the better good, so much so that I made further trips.

Harlow needs fresh blood moving in. And if I see people trying and working hard I've got all the respect in the world.