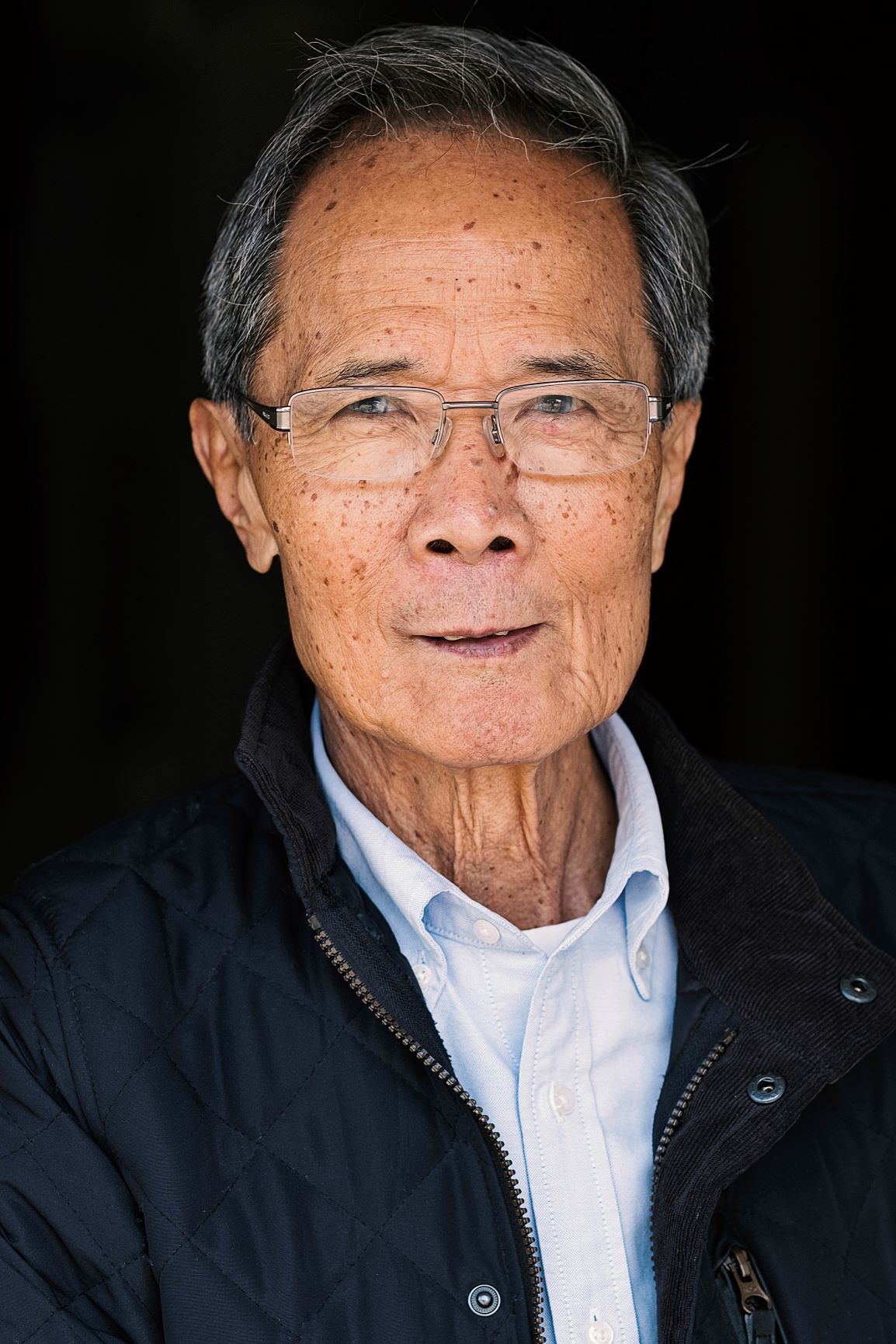 Twenty-nine days. That's how long it took in 1962 for the ship I was aboard to travel from Hong Kong to Tilbury Docks, England. I mustn't grumble; not only was I fortunate to visit many cities en route, but the cruise ship I was aboard was the lap of luxury. I was born in the district of Kowloon in 1936 – only a few short years before what's known as the Battle of Hong Kong. On 8 December 1941 (the same morning as Pearl Harbor) the Empire of Japan attacked Hong Kong. Although the attack was met with resistance, several weeks later the British colony surrendered.
After fleeing our home, my brother, mother and I travelled from pillar to post – for all intents and purposes we were refugees in our own country. Without her husband (my father) by her side it must have been tough for my mother. Several years earlier he, as did many men during that era, went abroad in pursuit of work – where sadly he died when I was just a baby. Hong Kong's occupation, that lasted just shy of four years, only finished when Japan surrendered. I was well into my teenage years before things finally settled down, and such upheaval and the inability to settle for any great length of time had a lasting impact on my education.
Hong Kong back then, although buzzing, wasn't the capitalist powerhouse we know now. During the tough post-war years I considered myself lucky. For one, I had a job; secondly, the clerical work I was doing for the British armed forces meant I'd developed a grasp of the English language. However, with too many people chasing too few jobs any meaningful long-term employment was going to be a struggle – I wanted more for myself.
'How ya doin' me old china?'
As a British subject, and therefore able to obtain a passport, moving to England was the best step in order to further myself. Instead of fear, the prospect of moving to a far-flung country filled me with excitement. Upon arrival I settled in Kilburn, north London. From the start I made a point of socialising; if England was to be my home for the foreseeable future there was little point being insular.
With previous experience, clerical work seemed the quickest route into employment. However, after becoming acquainted some fellow 'Chinese' I questioned how they were always flush with cash. 'Work in a Chinese restaurant' was their answer. With board and lodgings often provided, employees had a surplus of money to do with as they wished. Although I couldn't cook, working as an apprentice waiter in a reputable restaurant in London's Chinatown certainty increased my earnings.
I moved to Harlow in 1969 with my wife and children. True to form, the job that brought me here was as a waiter at Hong Ying – one of the first Chinese restaurants in town along with the Sang Wah, whose owner, a Mr Man, was encouraged by the Harlow Development Corporation to move from London to Harlow and set up business.
At that time, when you were ready for a change in career it was as easy as just walking into a company and asking. Just such an approach got me a job at Key Glass. The shift work wasn't ideal, but I enjoyed the job and over the years I worked there I made some good friends. If it hadn't been for an industrial dispute, leading to a strike – which achieved nothing – I may well have stayed longer. But that proved to be the final straw – it was time to move on. I was keen to try something completely different, so with that I walked to the Harlow bus depot and enquired about any job vacancies. In 1973 I started my new career and became the first, and for many years the only, East Asian bus driver in Harlow.
As a slight man, driving a fully laden double-decker Routemaster wasn't without its difficulties. Without power steering, I'd often have to stand to gain that extra leverage while negotiating a sharp turning or roundabout. When new bus designs did away with the conductor I was in the front line. I became the one who took the flak from passengers quibbling over fare rises. It was pretty harmless stuff, much like the quip, 'Where have you been? China?' when I was a few minutes behind schedule.
After four years in that job, I spent the following sixteen as a machine operator at various companies before picking up where I'd left off and returning to the bus depot. It felt like I'd never been away. 'How ya doin', me old china?' was one greeting from the same colleagues I'd worked with years earlier. I took no offence, because it wasn't meant with any – besides, I gave back as good as I got! A further fifteen years of bus driving took me through to retirement in 2002.
'Despite what people say, I don't think Harlow is that bad - I'm still here after all!'
After years spent driving about Harlow, you might expect I'd be well placed to comment on the changes – good and bad – that many hark on about. Yes, the town has changed; but as is often the case you absorb changes when you see them on a daily basis, they tend to creep up on you … like old age. Anyhow, despite what people say, I don't think the town is that bad – I'm still here after all!
Since retirement I've spent much of my spare time socialising at, while helping run, the Harlow Chinese Community Centre. Mr Man (the restaurateur), seeing a rise in Harlow's Chinese population, was keen to set up a place where children of Chinese parents could attend and not only learn their mother tongue but their culture. Currently we have over 150 children attending Saturday school; Chinese lessons and Mahjong (my favourite) classes are just two of many things that the centre provides.
Although some Chinese people opt to return to their birthplace, I'm staying – this is my home. I feel this way despite times when, because of my cultural identity, I've been made to feel like a second-class citizen. Would I, knowing what I know now, have left Hong Kong all those years ago … I don't honestly know; but I hope so.
I'm sure to many in Harlow I became a familiar face – but, aside from a few, that's where the familiarity stopped. As is often the case nowadays, people don't take the time to get to know each other.