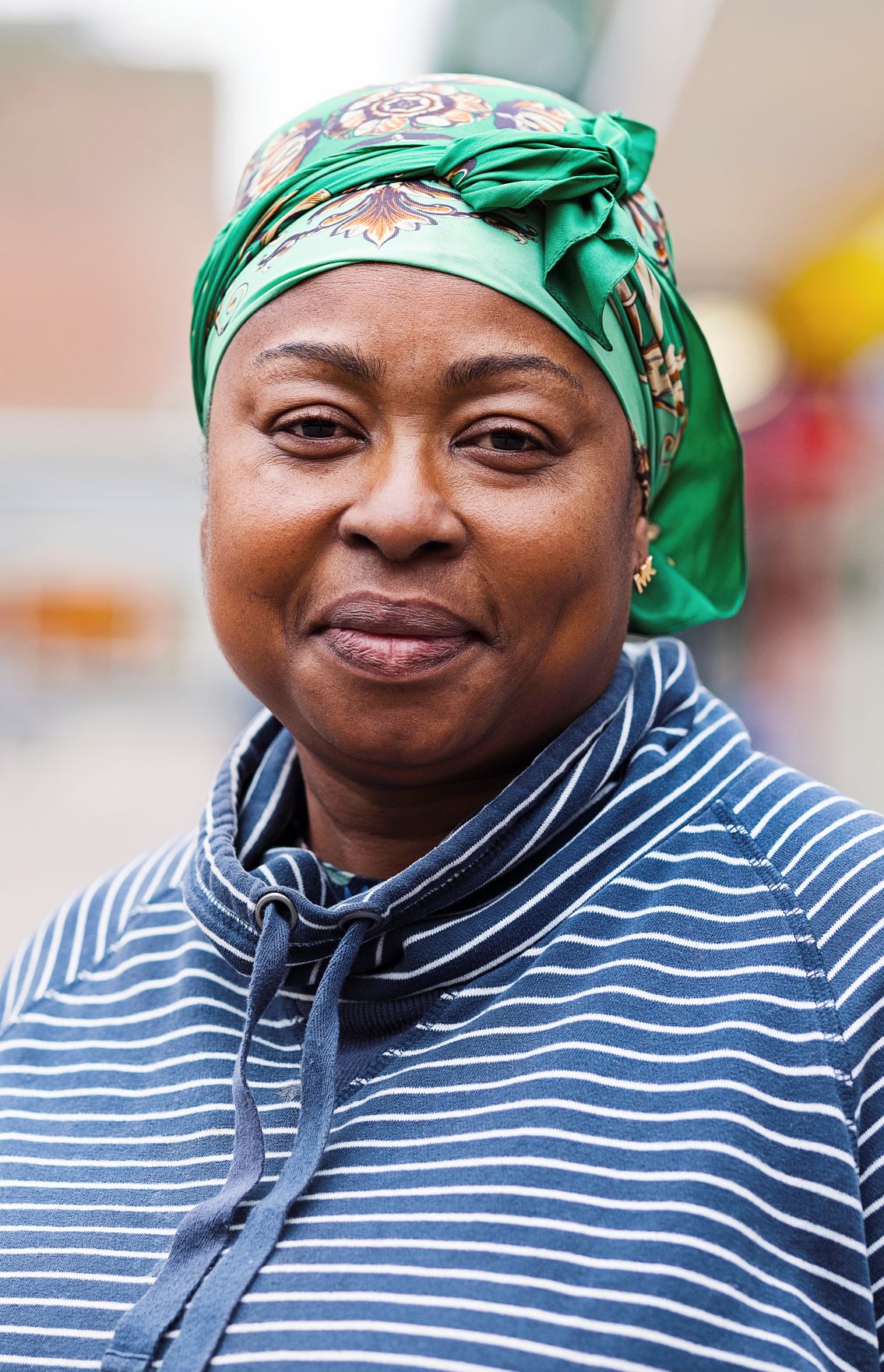 I moved to Harlow sixteen years ago – before that I was living in Edmonton, north London. The area was changing; it wasn't a good place to bring up a family. The breaking point came when my son was assaulted with a knife – enough was enough, I had to move. Among many positives, I saw Harlow as a much quieter and more friendly place to live, with better prospects for my children.
'I see Harlow changing for the better'
Getting out of London proved to be the right decision. My children soon found employment and I saw an opportunity to set up a business. When I first came to Harlow the Afro-Caribbean community was still small but certainly on the rise. And, unlike London, few of the staple food ingredients which form a major part of our cooking were available in shops around town. It's scary when I think back now, but as business opportunities go I felt it was a good idea.
When my shop opened sixteen years ago, it was the first of its kind in Harlow. It was a slow start, but since then the shop has established itself as an important part of the community. So much so that it has become a kind of community centre, with me being the mother figure. I think as a shopkeeper, dealing with people all day, I'm well placed to notice changes, good or bad, within a town. Although Harlow has changed, in my mind it's not lost any of the positives that brought me here in the first place. Quite the opposite; I see Harlow changing for the better. The town's cultural mix is getting broader, which can only be a good thing.