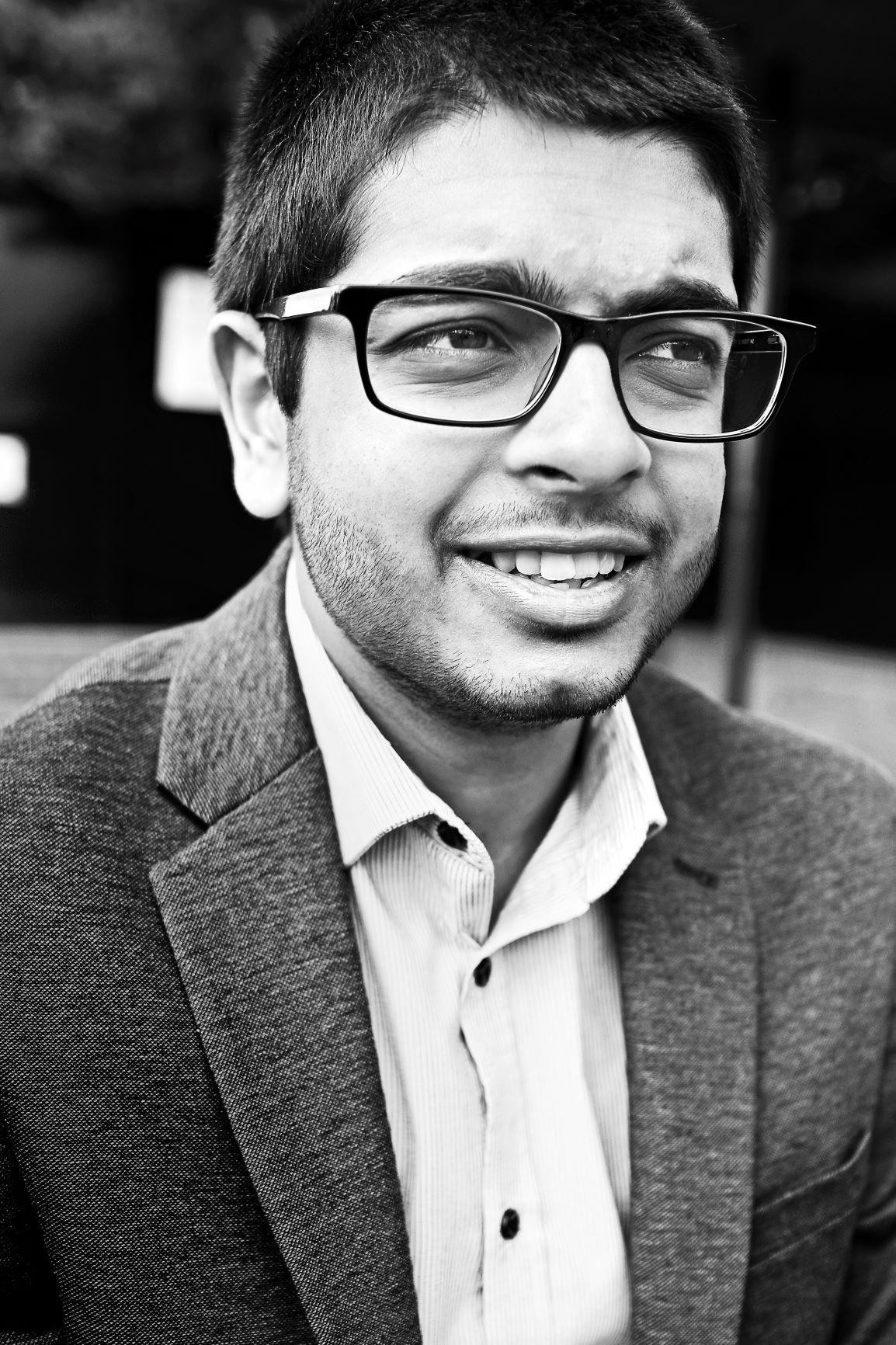 In August 1972 President Idi Amin ordered the expulsion of those individuals of Indian descent from within Uganda. In what was a blatant display of Indophobia 80,000 Indians had just ninety days to conclude their affairs and leave the country. My aunt and her husband who lived in India moved of their own volition to Leicester before settling in Harlow where they opened a newsagents – a stereotype, I'm willing to accept. My grandparents, mother (who was still only a small child) and her sisters moved first to India before eventually following my auntie's lead and moving to England. When my aunt's husband died in 1987 my mother knew it was her obligation to leave her home in Birmingham and come to her sister's aid. In Harlow she remained, working in the shop, and it too became home to my father. My parents were childhood friends in India who later, when my mother returned to visit family in India, met up and subsequently married in 1991; I was brought into the world in 1995.
'community is a two-way street - if you give it give back to you'
Back then, when compared to Birmingham, Indian families in Harlow were very much the minority. Not much has changed; at the last count the town can boast just fifty full families that we know of. Despite being the few among the many, my parents have never received any hostility, partly due to the fact that by running the shop my family, myself included, have become part of the heart and soul of the local community. Such times helped me appreciate that 'community' is a two-way street – if you give, it gives back to you.
'I genuinely want to make Harlow even better than it is'


With such a tight Hindu community, excitement spreads with word of a new Indian family being spotted in town. We actively encourage them to join us and be involved in the many events/festivals we Hindus celebrate: Diwali, Holi, Navratri (nine days of festivities and dancing) to name just a few. An invitation has always been extended to 'curious' non-Hindus – it's very much an open-door policy, plus it's a way of increasing multiculturalism.
Helping out in the shop from a young age meant that people got to know me. I enjoyed the conversations and my confidence when conversing with adults grew. Throughout my school years I was never one to turn down an opportunity or resist a chance to resolve a problem. This insatiable appetite to not sit idly by meant that I was elected to the Harlow Youth Council at the age of thirteen. Being young, I was blinkered to some of the problems in town. My first term was very much an understanding of the underlying issues that face the town. Terms two and three were my opportunity to help fix them by bringing issues to the fore. A young person's perspective within Harlow is invaluable. Myself and other Youth Council members were involved in discussions with the police, council leaders and MPs. Aside from airing our opinions it also increased conversation and helped cement the bond between generations.
Negativity is arguably a British trait. As a nation we find it easier to latch on to negativity rather than offer constructive criticism or seek out positives. This is why, when I'm faced with negativity, I ask what they think could be done to address the situation rather than perpetuating it further.
Yet, when backed into a corner or faced with a terrible situation, we can come together in solidarity. Case in point: the tragic event that occurred last summer in The Stow. It was open season for the media – no stone was left unturned. However, a sizeable proportion of the town, rather than add fuel to the fire, wanted to make it clear that the actions of a few weren't endemic of Harlow as a whole. I was proud to witness the community spirit with people of all faiths reaching out in support of the Polish community. In the days and weeks that followed I noticed that @BigUpHarlow, a social media account I had set up in 2014, was being used in conjunction with positive statements about Harlow. It reinforced my intention to further use social media as a salient way of counteracting negativity.
Unsurprisingly, one of my career goals is politics. Who knows, one day I might be MP for Harlow. I'd like to think I know what people want and I genuinely want to make Harlow even better than it is.