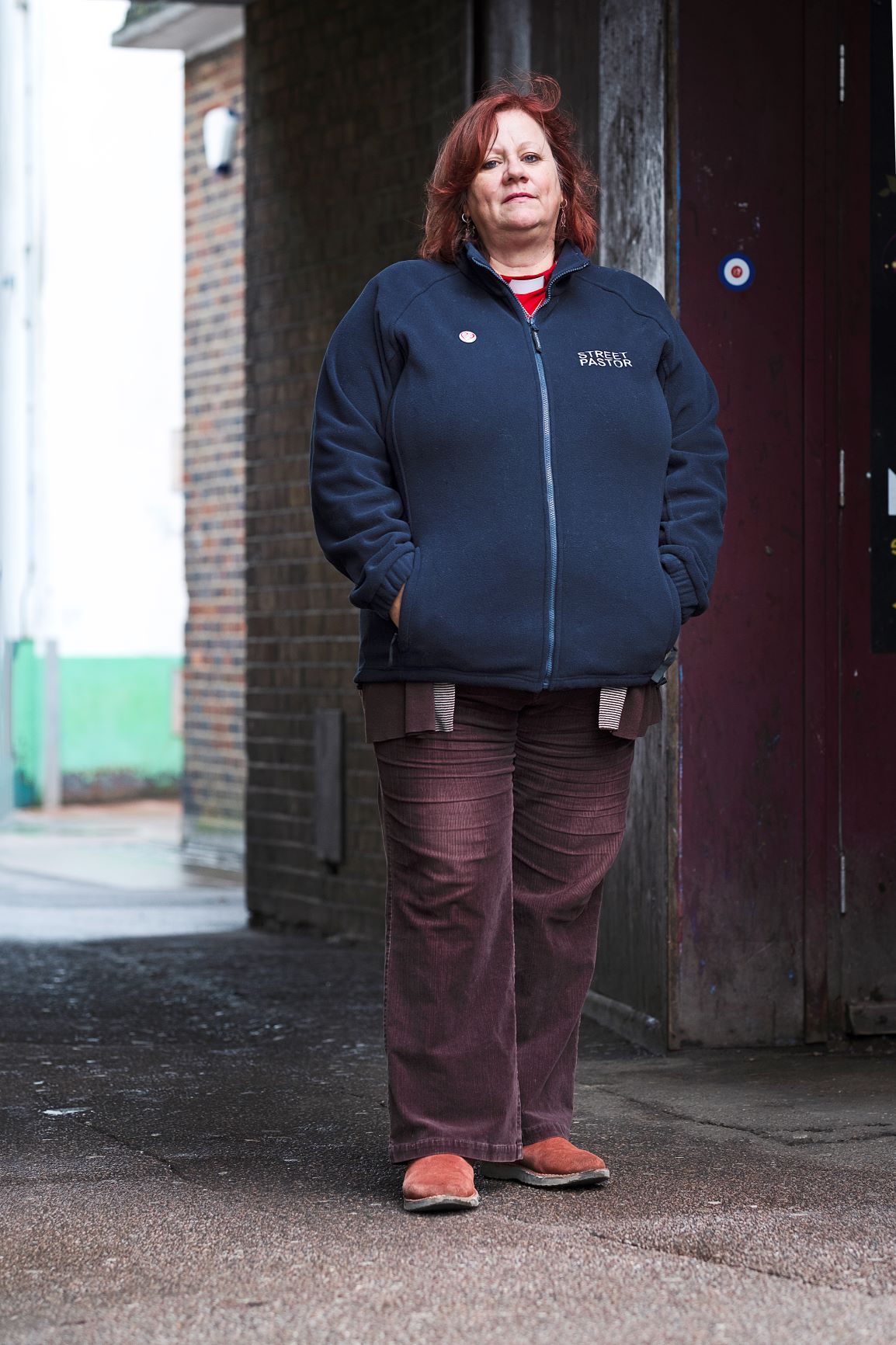 It's a miracle in itself that I'm alive – the odds were stacked against me having being born three months premature. My birth-mother, who had already become a single mother when her husband left her, struggled with the stigma of this happening again. From a letter she wrote, prior to my adoption, I gleaned that she wanted me to have a stable upbringing, something she sadly couldn't provide – especially as my biological father, although willing to financially support me, wouldn't leave his wife. Therefore, at the age of three months I moved from London to Hampshire with my new adoptive parents.
Although I knew of my adoption from an early age, I resisted the temptation to delve into my past. It was only when my own daughter was born – my first blood relation – that I felt the need to make some hesitant enquiries. Unfortunately, by that point my biological mother had died – however, I found I've a half-brother somewhere if I feel inclined to make contact.
'My affection towards Harlow has never wavered'
Part of the stipulation for those looking to adopt was a settled environment. Therefore, my adoptive father (who'd been in the army) became a Queen's Messenger – a job which he jokingly referred to as a glorified postman. Contrary to what you'd expect, despite travelling the world hand-delivering diplomatic bags that were either beside him or chained to his wrist, he was at home more than your average dad. His longest trip was to Outer Mongolia, that lasted six weeks. However, that pales in comparison to the time spent in China when he got swept up in Chairman Mao's Cultural Revolution.
Overall my childhood was great, and I received the balanced and loving upbringing my birth mother had hoped for. From school I trained to be a chef. My only regret was that while I was working the unsociable hours the profession is known for, my student friends were out having a good time. Therefore, after five years in the kitchens, I returned to education and studied English Language and Medieval Literature at Durham University.
At that point I believed in God but resisted the call to be a practising Christian. Until, that is, I attended a new-style church in the mid-1980s. To start with, I'd never queued to get into a church service! However, such was the appeal of this unstuffy approach to religion, with its heady palette of interior colours and rock music, it was packed to the rafters.
Neighbouring my college was one that trained would-be vicars, among whom was a young chap who later became my husband. After he was ordained we moved to Hornchurch, before settling in Harlow in 1987.
Aside from assisting him with his role of church curate, I set up a community social enterprise selling Fairtrade products, firstly in The Latton Bush Centre and then in Old Harlow. Although much of the buying legwork was outsourced, I was on one occasion fortunate enough to go on a buying trip to Bangladesh and then India, where not only was I able to see at first hand the products being made, but also witness the positive differences it made to the producers' lives. Returning home was somewhat of a reverse culture shock. It didn't correlate that material possessions equalled happiness – in fact it was the opposite of what I'd seen on my trip.
In 1998 there was not only a parting of ways between me and my husband, but also his involvement with the church. By this point we had moved away from Harlow and our home, or more accurately the vicarage, which went with his job. Although the church kindly let us remain for a few months, my young daughter and I were potentially homeless. I knew Harlow was where we needed to return to, it felt like home – although technically we were without one.
While looking through the local newspaper I spotted an advert: 'Two-bedroom cottage in exchange for being a good neighbour'. Granted, it was a strange request, but I was in no position to be overly sceptical.
A few days later, having written expressing my interest, I learned the cottage in question was in the appropriately named Godsafe almshouses in Churchgate Street. Thankfully my application was successful and the prerequisite of 'good neighbour' was being a warden of sorts to thirteen elderly residents.
'it's not uncommon for me to be recognised by ex-pupils - leading to some funny encounters'
With the emergence of retail parks, the mid-1990s saw the once-thriving shops in Old Harlow fall into decline – ours included. Although I now had a roof over my head, I needed financially stability – something the shop and, sadly, the role of warden couldn't offer long-term. The long and short of it was that I became an English teacher at St Mark's.
Around the same time I became an active member of my local church – St Mary's with St Hugh's. The vicar at the time asked if I'd like to lead and preach at the occasional church service. Initially I balked at the notion, however, once I started to do some outreach in Newhall, I developed an appreciation for engaging with the community.
My affection towards Harlow has never wavered. However, I was becoming concerned over the reputation – chiefly for antisocial behaviour – that was blighting the town centre. Therefore, in 2010 (after my induction and training) I joined the Harlow Street Pastors – a Christian-based organisation set up by the Ascension Trust.
Our purpose is to be a reassuring and impartial presence. If an altercation starts we don't intervene – especially if those concerned are under the influence of alcohol or drugs. Instead our aim is to pre-empt such a situation – you'd be surprised how just a few choice words, when emotions are running high, can de-escalate a situation. Not long ago, when our patrols stopped for a while, the police noticed how some revellers' attitudes reverted back to their old ways – which certainly justifies our presence.
For those slightly the worse for wear we issue space blankets, water and flip-flops to those who've left their shoes on the dance floor. But perhaps more importantly we're there for people to talk to and ensure they get home safely. Our intention isn't to recruit members to church – we just want what's best for Harlow.
Although I loved teaching – my church, the Street Pastors and my aversion to paperwork (which education was becoming more and more about) was the catalyst after ten years to leave the profession. In 2017, having completed my theological studies at Ridley Hall in Cambridge, I became Team Vicar of St Mary's Little Parndon and Deanery Missioner in Harlow, a new challenge which I am loving!
When I first started with the Street Pastors, Market Square used to be heaving on Friday and Saturday nights, with hundreds milling in and around Bird Cage Walk. With five clubs now reduced to one, there may come a time when Street Pastors have no place in the town. However, it's still not uncommon for me to be recognised by ex-pupils – leading to some funny encounters. As much as I enjoy the contribution I make, you wish the underlying issue (as is the case with Fairtrade products) wasn't there to start with. Effectively your ambition, with Fairtrade and Harlow Street Pastors, is to do yourself out of a job.