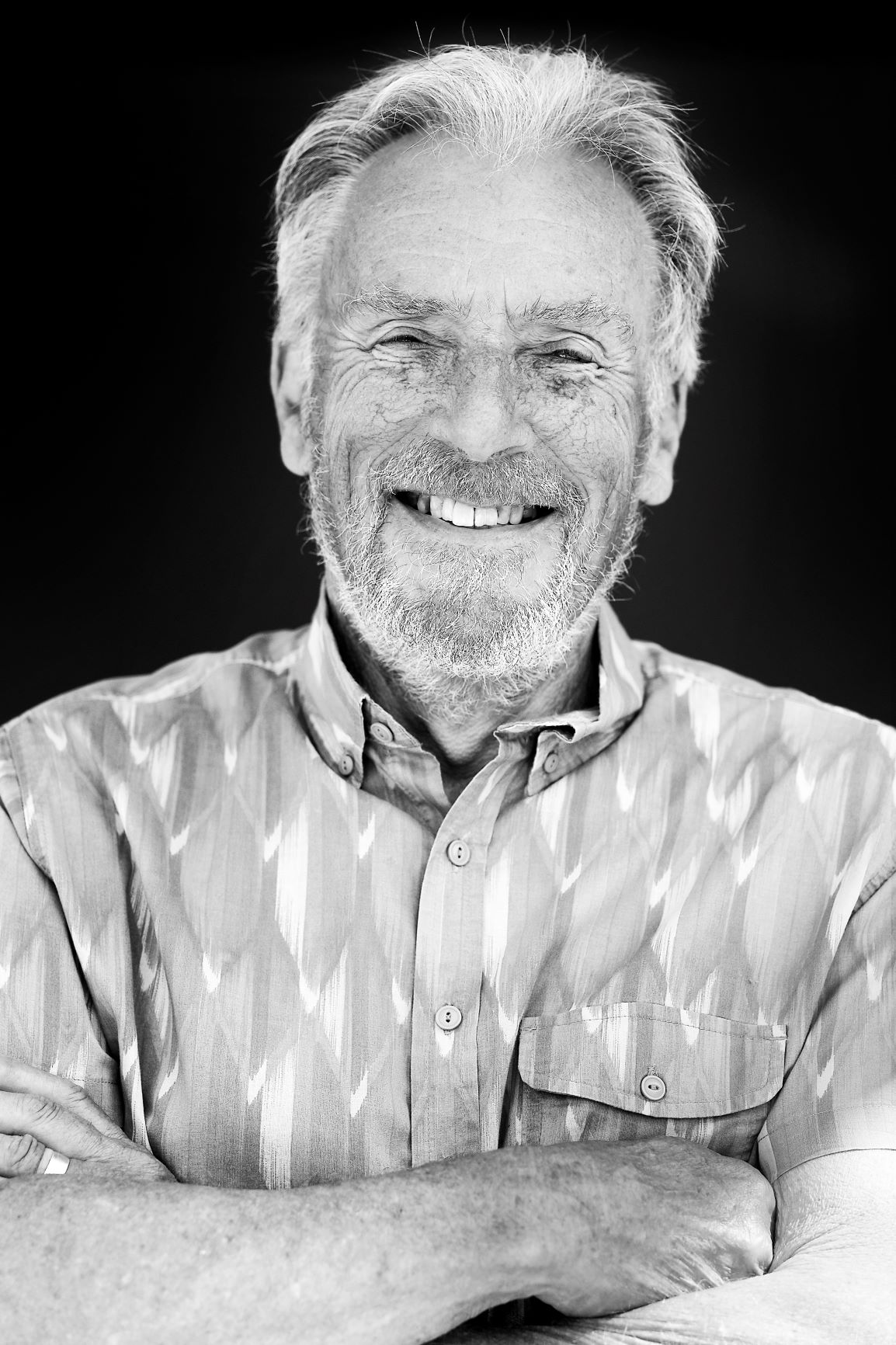 I was born in Hatfield Broad Oak in 1942. My childhood was a good and happy one. However, being 'out in the sticks', so to speak, meant forming friendships outside of school was inherently difficult. Another reason why I found social interaction difficult stemmed from my mother being deaf. As an only child, communication at home, especially while my father was at work, was a tad difficult. This is likely the reason behind my shy and slightly reserved nature. My father was a farm foreman – bliss for a child like me who loved the outside. From a young age I was helping him on the farm and by the time I was ten I was shifting bales of hay from behind the wheel of a tractor. All these life experiences explain why, even to this day, I'm very much an outdoorsman and happy in my own company. However, if it were not for marrying a lass from Harlow and moving to the town in 1968 I may never have had the opportunity to conquer my shyness.
Shortly after moving to Harlow I got myself what I intended to be a short-term job working for the council – said job ended up being thirty-three years of employment. Over those years I worked my way up from the maintenance department to chief estimator/surveyor, overseeing all council-owned building assets within the town: schools, housing, community centres and more.
'a short-term job ... ended up being thirty-three years of employment'
Country music has always been a firm favourite of mine. So, an invitation for me and my wife to attend an evening of square dancing at Moot House was right up my alley. The popularity of this and similar events in the town got me thinking: could Harlow host a Country and Western music festival? It seemed ideal, especially with the open-air bandstand in the town park. I put forward my idea to the entertainment manager at the council. At this point the bandstand's primary use was on Sunday afternoons, when the likes of Joe Loss, Kenny Ball and Ray McVay, to name but a few, graced the stage. Granted, they might not mean much to people now, but at the time these were highly respected musicians performing in li'l ole Harlow. My suggestion was given the green light. The event quickly grew from a Wednesday evening gig – with an audience of thirty people – to the highly respected free two-day festival. It put Harlow firmly on the Country and Western map, with audiences in the thousands.
I've never worn a cowboy hat in public. The same can't be said for those who attended the festival dressed to the nines, in everything from cowboy to Pocahontas costumes. The event was reaching cult status by the mid-80s, roundabout the same time that budget cutbacks started to pinch. Sadly, year after year it was scaled down until it finished in 1990.
Over a decade passed before it was suggested that, with funding from the Great Parndon Community Association, we should give the festival another try. Once again, it proved immensely popular and still to this day it's classed as a highly respected festival – with a UK-wide reputation.
'The festival put Harlow firmly on the Country and Western map'
My inherent shyness had no place when I took centre stage as compère for the acts. My first appearance on stage was aided by a swift drink or two. It did little to calm my nerves – it certainly wasn't my finest hour. But over time my confidence and stage presence grew. I'm not saying it was an overnight change, but it often takes something like this, outside of your comfort zone, to bring you out of your shell.
Through both work and music I've been in a fairly unique position, inasmuch as I've witnessed change within the town, both positive and negative, from close quarters. Harlow's not a bad town – it's got plenty going for it. The problems these armchair critics often spout about exist not just here, they're rife everywhere. Personally, I say that if you want something you've got to jolly well get out there and find it or fix it – it might be difficult but not insurmountable. I love organising the festival, but I'm getting on in years. One day I'll have to let someone else take the reins. Finding that 'someone' with the knowledge I've amassed over the decades is a tall order, but one not worth giving up on.
Throughout my life I've achieved plenty I'm proud of, my family topping that list. But in terms of impacting and benefitting the town, the festival is something I'm extremely proud of.