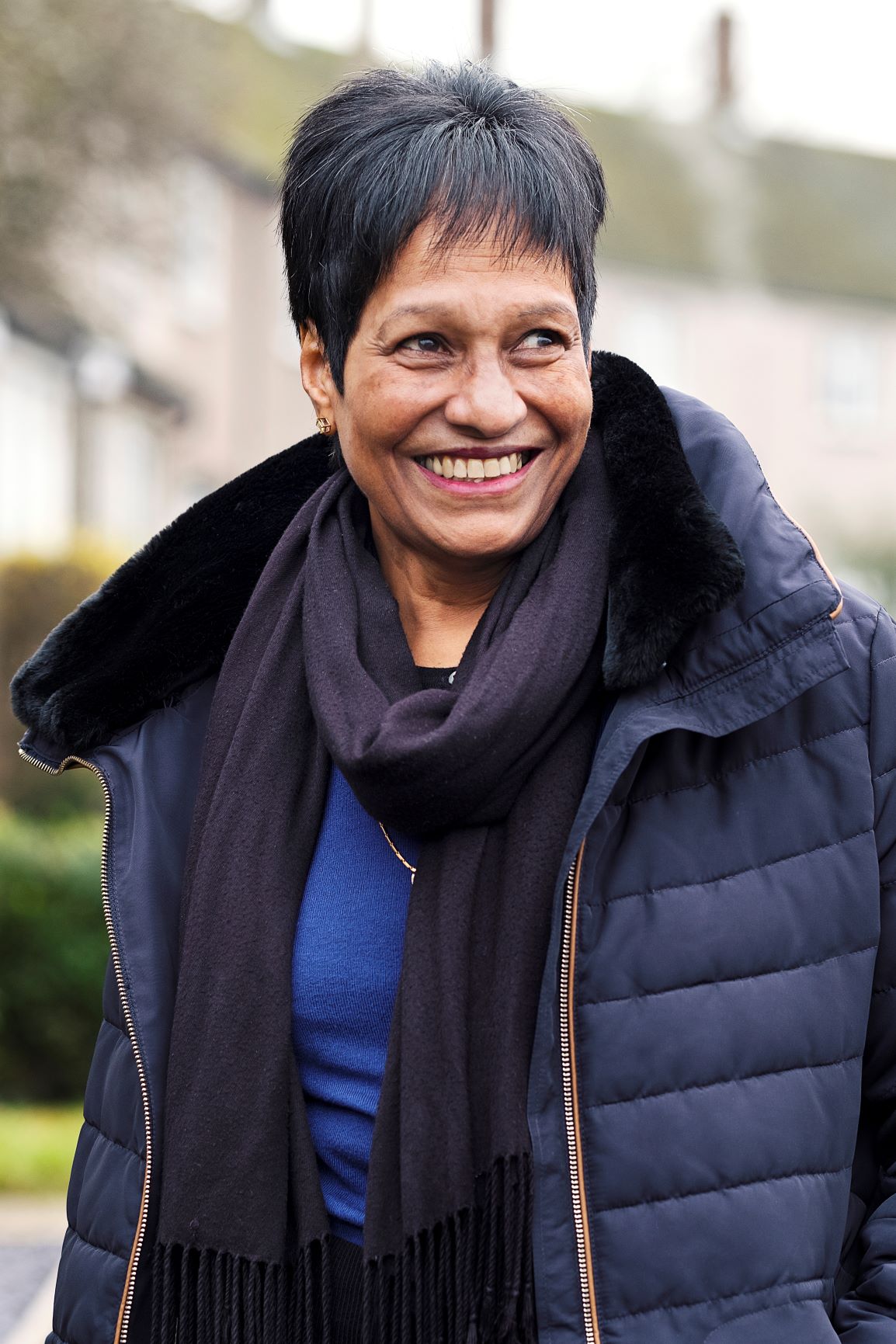 My father, having studied for his fellowship of medicine at Edinburgh University, returned home to Sri Lanka and married my mother; soon afterwards he established his own doctor's practice. As a family we didn't want for much – it's fair to say my childhood was rather privileged by comparison to many others around us.
However, even with a solid education and moral values instilled by my parents, I wasn't infallible. I can't abide any behaviour that stigmatises people based on their physical appearance, race, religion or, to be frank, any other difference. This attitude, that has defined a majority of my life, came about due to an error on my part. As a young child, while still in Sri Lanka, I openly mocked a physically disabled man who'd visited my father to praise him for his recent medical assistance. In an instant I knew I'd done wrong, but it was too late – the damage was done. The man was dumbfounded; with me being the daughter of a GP he'd obviously expected better. My father was ashamed by my behaviour and, having verbally reprimanded me, he insisted that I apologise to the man – which I did profusely.
'I knew I'd done wrong but it was too late - the damage was done'
We can all make mistakes – especially when we're young. However, even now that situation, especially when I recall the look of hurt on the man's face, still haunts me. It taught me a valuable lesson, and I vowed never to repeat my actions or sit idly by if witnessing the same by others.
My father was headhunted to come to England and continue working as a doctor. Eventually we settled in Oldham, Greater Manchester.
One of my initial observations of 1960s Britain was the noticeable division within the community. In Sri Lanka I was brought up among various religions – Islam, Hinduism, Christians, Judaism, to name but a few. As a Buddhist I mixed with everyone, it made no difference to me, whereas integration in Britain, whether it be of race or region, was minimal.
Upon completing my school education I embarked on a career in nursing, with my training commencing at Oldham District Hospital in 1968. On the whole, as a nurse from foreign climes I was treated no differently by patients. However, on those occasions when I was told in no uncertain terms to 'go back home' I would remain a consummate professional, do my job and just park my emotions.
In 1979, ten years after I had first met my husband-to-be (then a part-time DJ), we married. By this time, having first moved to Bishop's Stortford then Harlow, I was nursing at the Princess Alexandra Hospital.
When we first moved into our home in Harlow, I suffered endless racial abuse from a particular quarter. It started over something trivial, but lasted years. I went to the police, the council, anyone I thought might help – yet nothing was done as hate crime was documented as anti-social behaviour. After exhausting all other options I contacted my local councillor, who put me in contact with the newly established HEMU (Harlow Ethnic Minority Umbrella). Thankfully, my own 'hellish' situation then eased, but I'd become increasingly aware of the wider problems within Harlow.
I became more and more involved with HEMU and in 2002, I was elected as chairperson. At times we were inundated with issues – many of which were just basic problems. It highlighted the fact that the police, local authorities, health services and social care didn't have inroads into different cultural groups. You need a vehicle that can overcome language barriers and mistrust, and HEMU helped provide one. Only then can you transport information about services and support to the people that need it most within such groups. And, despite its name, HEMU will encourage and advise anyone, regardless of nationality.
I've witnessed many positive changes in Harlow. However, recently there's a widespread assumption that – in a post-Brexit Britain – many minorities will return home. But immigrants are here because there is a demand for them. We've a shortage of skills-based people – nurses, doctors etc. – therefore, as was the case with my father, we have to look elsewhere for them.
'The folk of Harlow are a resilient bunch - whatever life throws at them they seem to bounce back with a smile'
I wish more people could realise that diverse communities are here to stay. Despite what people feel, do or say, they won't be going home. The cultural diversity that has enriched this country no end is engrained in Britain and I personally feel we're better for it. Any change would be like taking an egg out of an omelette.
If I really wanted to play devil's advocate, I might suggest that Britain (during its imperialist heyday) brought their 'British values' with them while stifling the cultures of the countries it colonised – which included, until 1948, Sri Lanka.
One thing that hasn't changed, and neither do I wish it to, is the sense of humour that the folk of Harlow possess. They're a resilient bunch – whatever life throws at them they seem to bounce back with a smile. It's a quality that I dearly hope, in the years to come, will transcend generations, races and religions.