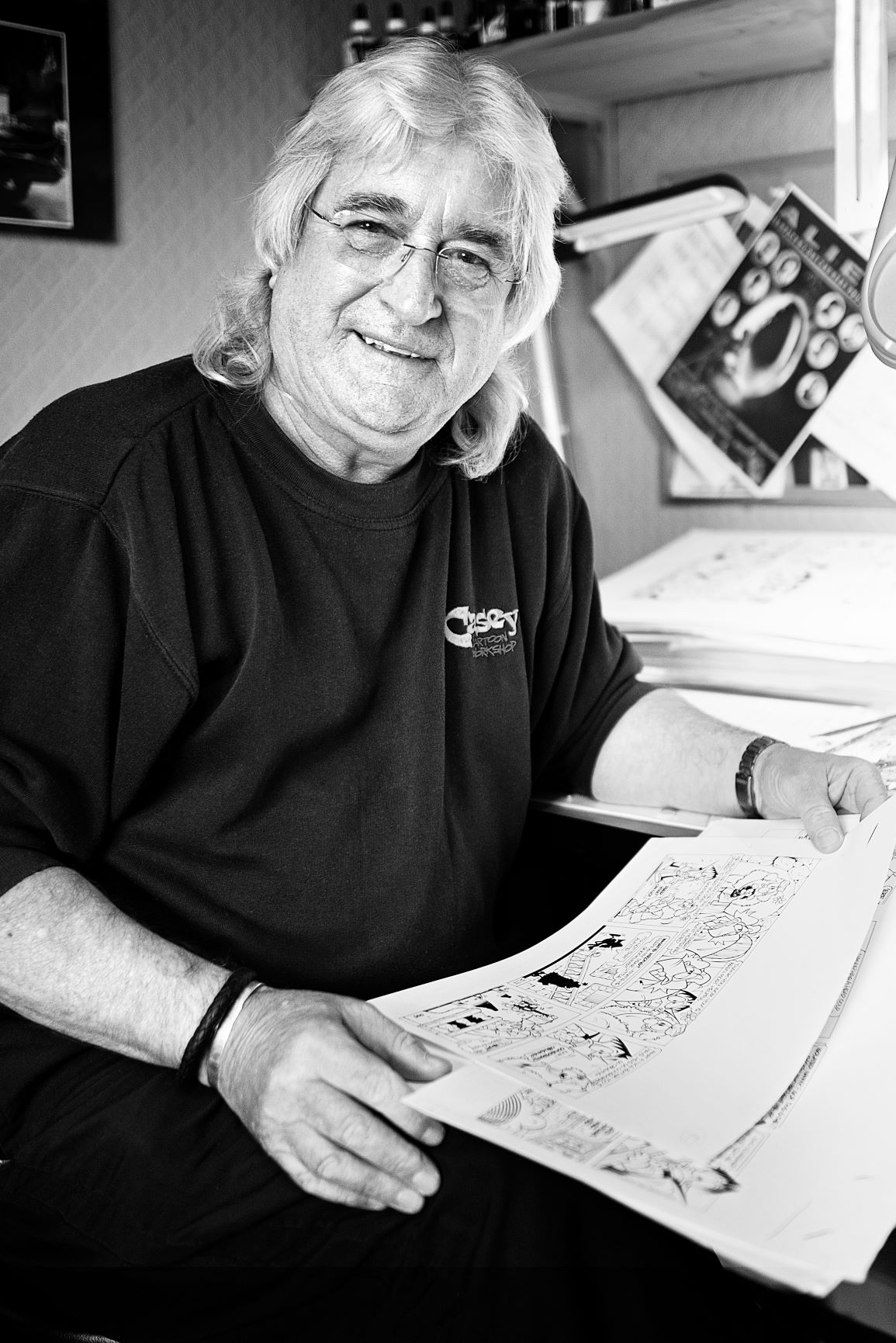 My dad, who was originally from Millwall, became pally with my mother's brother while serving in the army. During leave he was introduced to and later married my mother. In 1957, when I was four, they moved to Harlow.
I'm proud of my London roots, especially the heritage on my mother's side. Her father, my grandfather, was a well-known and respected London costermonger and Pearly King. The Pearlies, a deep-rooted charitable tradition among London's working class, was founded by Henry Croft – who recruited my grandfather. When not collecting and selling on empty bottles from the bars in London's West End, my grandfather raised large sums of money for charity. My mother, aunts and uncle (Pearly Princesses and Prince) also followed suit – all becoming pillars of the community.
Sadly I never got to meet my grandfather; he died in 1942 following an accident in which a van collided with his horse and cart. Such was his popularity that 2,000 people lined the Holloway Road for his funeral.
Not long ago I met George Major – Pearly King of Peckham – who knew my grandfather. With me being a direct descendant, George has encouraged me to don a suit of pearl buttons. He even went as far as suggesting that he give me the title of Pearly King of Harlow. However, I'm not sure myself or the town are ready for that just yet – plus they're big shoes to fill with regards to my grandfather.
Even after moving to Harlow we'd frequently travel to London to see family. I loved those trips, especially during the cold winter months. I'd hurriedly rush to the top deck of the bus, where I'd contentedly spend the remainder of the journey home (from Holloway Road to Harlow) drawing my favourite cartoon characters – Popeye, Huckleberry Hound and Yogi Bear – on every condensation-laden window.
'I still think Harlow is a good town - but I do look back (especially when I see old photographs in a nostalgic way'
My childhood was normal; aside from drawing I didn't excel in many subjects, but then again I didn't exactly push myself. In the early 1970s, having attended college studying graphic design, I worked for a few provincial advertising agencies.
My big break came in the early 1980s, when I was employed at one of London's leading advertising agencies, where I visualised TV commercials for many household names. I've great memories that'll live with me forever of the antics me and my colleagues got up to during that giddy era of advertising. You wouldn't get away with those same kind of pranks nowadays.
I'll admit much of my career successes have come from not only hard work, but luck. None more so than a chance meeting with artist Elphin Lloyd-Jones who, after we'd become acquainted several years earlier, offered me a chance to freelance for him as a storyboard artist on his new animated TV series – The Telebugs. Having proved my worth, I took a leap of faith and ditched the comfort of my job at the advertising agency in pursuit of a career that led me to work on (among dozens of other projects) Count Duckula, The Lampies, The Little Princess and the Oscar-nominated 2009 film Fantastic Mr Fox.
'What I love about my workshops is passing on my artistic know-how to the next generation and proving to these kids how clever they are'
Whether it's creating storyboards (sometimes 500 hand-drawn frames per episode) or conceptualising background layouts or environments for animators, I feel lucky and privileged to have worked on the projects I have.
Although for years at a time I've moved away from Harlow, I've always been drawn back to the place, mainly for family reasons. I still think Harlow is a good town – but I do look back (especially when I see old photographs) in a nostalgic way. I often think about and miss the naivety and freshness of Harlow that my generation grew up with.
I'm still involved in commercial projects, but I now also organise cartoon workshops in schools. It's not uncommon for some kids, while drawing a cartoon character, to utter defeatist comments such as 'I'm not at as good as you, mister.' However, my reply is always, 'Well, I wasn't as good as me when I was your age.' What I love about my workshops is that the day isn't about me – I've already drawn everything I wanted to and more! Instead it's about passing on my artistic know-how to the next generation and proving to these kids how clever they are – building their confidence in not only drawing but life in general.